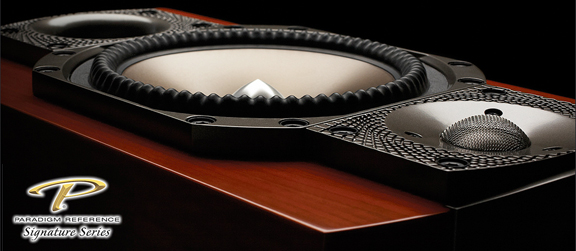 Audition Paradigm in our Raleigh Showroom.
We have several professionally calibrated Subs and full-range bookshelf, tower and in-wall Speakers .
Popular Models
Monitor Series 7
Monitor Series 7 Subwoofer
Cinema Series
Cinema Series Subwoofer
Cinema CT Systesm
UltraCube Subwoofers
DSP Subwoofers
PDR Subwoofers
Paradigm Perfect Bas Kit (PBK)
and more… please call for more information
Paradigm Signature Series Subwoofer

P
aradigm has been rated #1 Best Price/Value by the distinguished publication Inside Track for 22 years!  They have also been awarded #1 Overall six times.  No other speaker manufacturer can claim this honor.  Music and movies are a sensory experience and nothing deivers that experience quite like Paradigm speakers.  Stunning accuracy, a spacious sound stage, pinpoint localization, powerful, well-defined bass and thrilling dynamics are hallmarks of Paradigm's advanced speaker designs. For 30 years, Paradigm has set the standard for sonic excellence in every product category we offer. Our focus on providing the best in performance and value means that we continue to push the boundaries of speaker design with each new generation of speakers.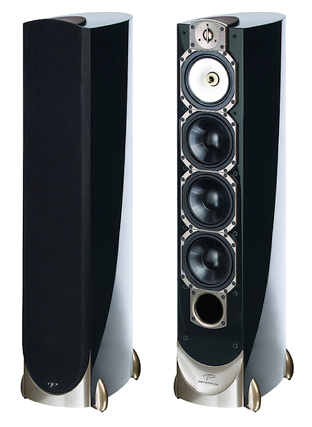 Paradigm Signature Studio 100-V5 Tower Speakers

Paradigm Building Better Speakers – Paradigm Manufacturing Process
Paradigm talks about their design edge in speaker development in their latest video release on YouTube. From their carefully engineered components to their commitment to in-house development, Paradigm show why their high class speakers really perform.
Visit our Showroom and
Audition Paradigm Speakers and Subs for yourself!


Our proprietary S.M.A.R.T. process will determine which
Paradigm Speaker System is the right choice for you and your application.